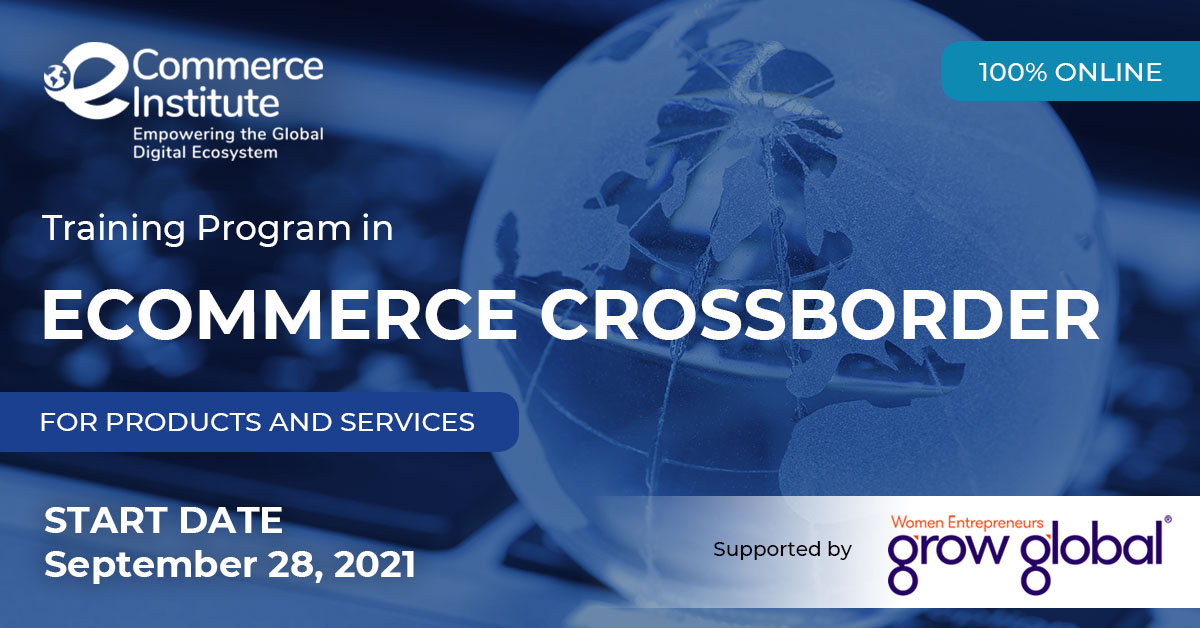 eCommerce Institute, Women Entrepreneurs Grow Global® Offer Cross-Border eCommerce Education Online, Empowering Women Entrepreneurs
September 8, 2021: The eCommerce Institute and Women Entrepreneurs Grow Global® (wegg®) announced today an initiative to educate women business owners on expanding internationally through online selling.
Women who own small- and medium-sized enterprises and want to break into new international markets can register for the eCommerce Institute's Cross-border eCommerce Program (English version), which begins on November 16, 2021.
Participants will learn about managing international logistics; addressing customs and cross-border trade regulations; implementing international payment methods; building, growing and scaling a B2B or B2C ecommerce website; selling globally on eBay, Amazon, Mercado Libre, Alibaba, JD.com and Asian platforms; creating an international marketing plan; and related topics.
"Our partnership with wegg® allows us to share our training in best practices in ecommerce and cross-border sales with export-ready women-owned businesses in the United States," said eCommerce Institute President Marcos Pueyrredon. "It is an opportunity for both nonprofit organizations to contribute great value to the digital ecosystem and empower female entrepreneurs."
 As part of the partnership, eCommerce Institute will offer important discounts to members of the wegg® community, including a chance to receive a scholarship for the Cross-border eCommerce Program.
"wegg® is about educating and empowering women-led and women-owned business owners on going global," explained wegg® President Laurel Delaney. "Our partnership with the eCommerce Institute is another resource to allow women to grow faster, create more jobs and reduce poverty – all by engaging in online trade."